Storage
NAS
Turbocharge your workflow Introducing the new 6-bay desktop NAS, designed for professionals. Fast DS1621+ Faster DS1621xs+ · Create, store, and protect.
QNAP
QNAP's comprehensive selection of NAS solutions meets different consumer needs from small bay models designed for home users to tower and rackmount level NAS for businesses and workgroups.
SAN
Data storage solutions from Insight and HPE equip businesses of all sizes with network storage, storage management, all-flash storage and more.
Lenovo

Data center, virtualization, cloud, and big-data ready
Easy-to-use, affordable storage-area network (SAN) storage with advanced capabilities to integrate into your existing infrastructure, or start a new one.
Autoloaders
HPE Autoloaders The HPE StoreEver 1/8 G2 Tape Autoloader provides a cost-effective and easy-to-manage tape solution. The HPE 1/8 G2 autoloader combines incredible storage density and features into a compact 1U form factor. Capable of up to 240TB of compressed capacity with LTO-8 in only a 1U form factor, the autoloader is well equipped to offer room for data growth. Webbased remote management offers the capability to quickly and easily access, configure, monitor, and troubleshoot the autoloader that will reduce dependencies on local IT staff while allowing multiple sites to be supported centrally.

Lenovo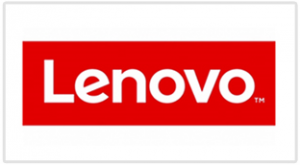 Cost-Effective Data Protection & Archive Solutions
Tape technology is one of the most energy-efficient, secure, and portable long-term data storage solutions available. Lenovo offers a wide selection of tape storage products to meet your needs.
[hfe_template id='1425′]